Voices Behind the Music:
A Podcast Series

from Feed Media Group
Behind every favorite artist, song, or lyric, is a story you've never heard. Music is highly personal, and our experiences with it shape our memories, thoughts, and desires. So much goes into every note and lyric behind the scenes, which is why we're bringing you Voices Behind the Music to share untold music business tales. Our guests range from artists, producers, and managers to tech creators and more, each sharing their unique past experiences, current projects, and visions for the future.
Voices Behind The Music is presented by Feed Media Group (FMG), the leading B2B music licensing platform, and hosted by Jeff Yasuda, CEO.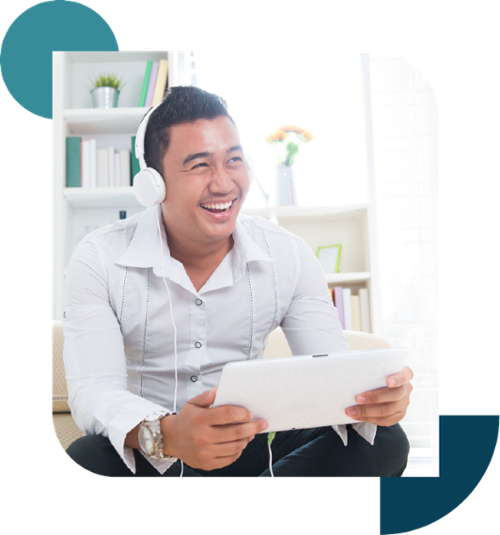 Here at Feed Media Group we count ourselves lucky to work in the vibrant, entertaining, and always creative music industry. As co-founder and CEO, I've come to learn that behind every favorite artist, song, or lyric, is a story you've never heard. In Voices Behind the Music we delve much deeper than the frontman you hear on the album, or the guitarist you see on stage. People from all aspects of the music industry work together to make the business what it is—and they are often some of the busiest, nicest, funniest, and smartest people out there.
I hope you'll join me as I sit down with some of my favorite voices behind the music, and hear their insider stories about what makes the music industry so exciting.
Jeff Yasuda
Co-founder and CEO, Feed Media Group