Music Api
Build Premium Music Experiences
Feed.fm APIs and SDKs help you legally stream music to your customers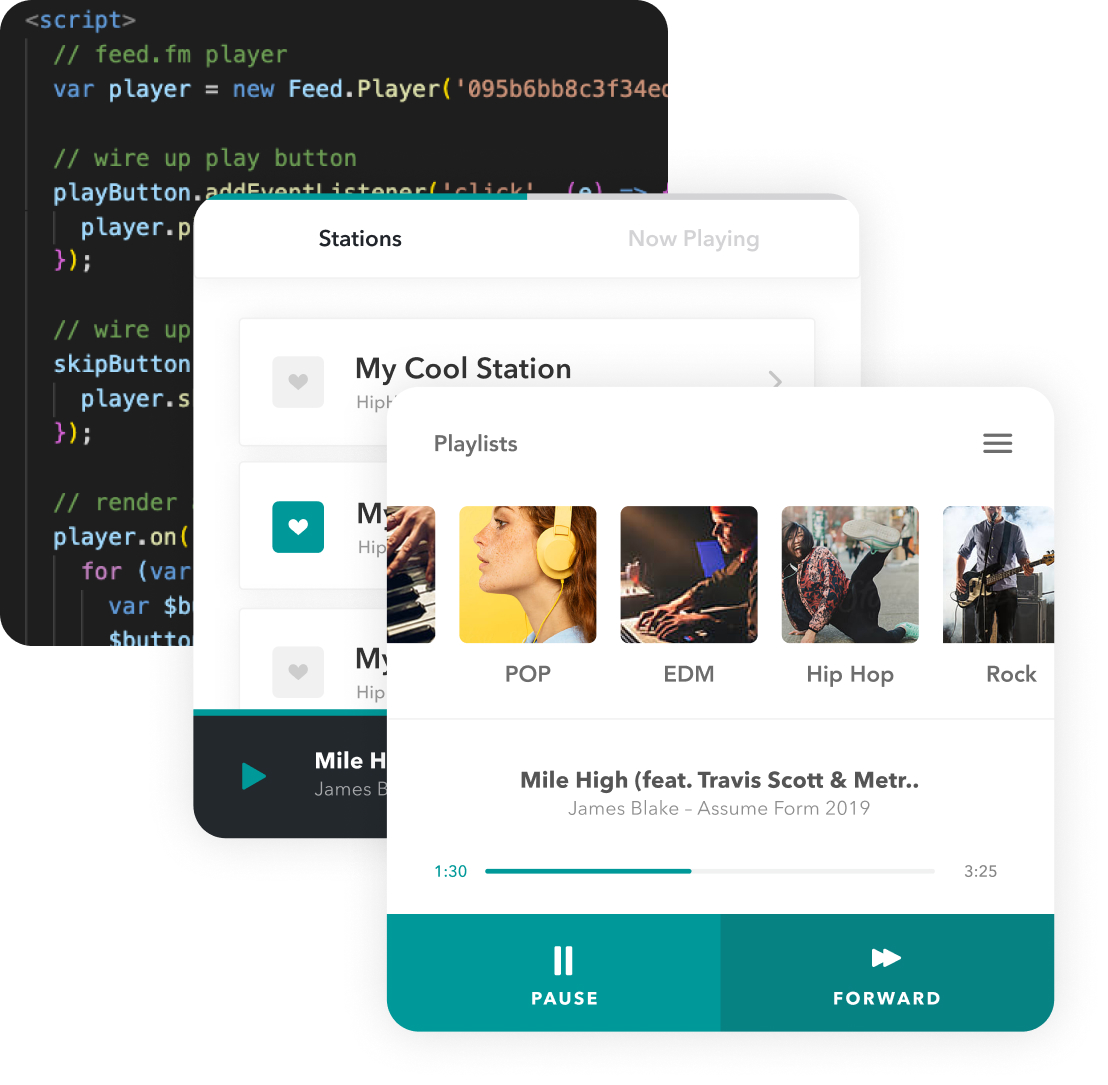 Develop unique music experiences in a matter of minutes.
With Feed.fm's Music APIs and SDKs for JavaScript, iOS, and Android you can develop unique music experiences in a matter of minutes.

Feed.fm's SDKs allow you to easily integrate major label music in your mobile apps or web applications unlike other music providers. If you're looking at the Apple Music API or Spotify Music API, they simply offer a connection into a user's existing catalogue.
Full control of your customer's experience.
Integrate seamlessly with your app's experience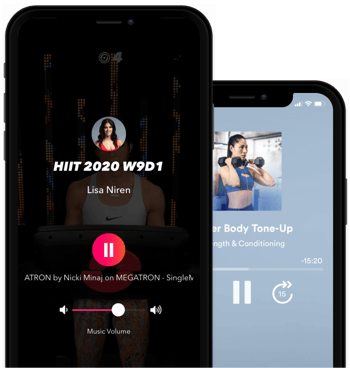 FLEXIBLE PLAYBACK
Provide radio-style stations that customers can choose from. Overlay music stations on pre-recorded video for VOD playback. Stream music stations simultaneously with live video

ROBUST SDKS
Tried and true SDKs for native mobile iOS and Android, and JavaScript. Pre-built players to accelerate your development. Full support documentation
.
LICENSING COMPLIANCE
Popular music that is fully licensed - all artists get paid. Feed.fm completely indemnifies you
. You never need to talk to a music lawyer and your customers get the artists they know and love.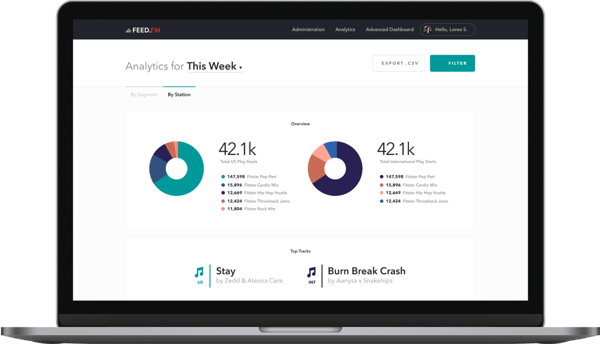 Comprehensive Analytics Included.
Support and Real-time analytics via feed.fm's web dashboard