A
Music API

Built for Businesses

Plug-and-play music api integrations free up your team to focus on building the next essential app or digital experience. Package, license, stream, and track popular music with Feed.fm's tried-and-true SDKs.

Streaming music for businesses' digital experiences and apps has never been easier.
With Feed.fm, You'll Get:
Best music API for businesses
Plug-and-play SDKs
Customizable player with flexible playback options
Full-service onboarding
Pre-cleared popular music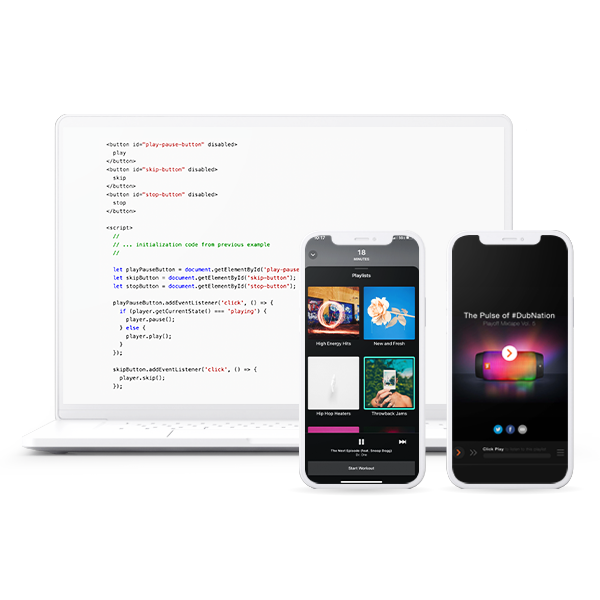 Turnkey
Don't Reinvent the Wheel.
Feed Media Group's music APIs turn time-consuming, repetitive, manual processes, like music acquisition, metadata management, tracking, and reporting into rapid and automated workflows. Get everything you need to handle music streaming for businesses.
Use FMG SDKs to quickly transform your digital experiences with music.
Explore on Github: iOS | Android | JavaScript | or contact us today to find out more.
Customizable
Choose your own adventure.
Implement our streaming music api with minimal coding. You get a customizable pre-built music player with flexible playback to stream to any device.
Custom Radio
Provide radio-style stations that customers can choose from.
Live Streaming
Seamless music integration with FMG dual-stream technology.
Video On Demand
Overlay music stations on pre-recorded video for VOD playback.
OTT
Cast to Chromecast, Apple AirPlay, Amazon Fire TV, & Roku.
Simulcast
Stream music stations simultaneously with live video.
Get creative with our SDKs to create an experience that is truly unique and personalized for your users.
The Only Music API Built for Businesses.
Music APIs from companies like Spotify, YouTube, and Apple are bound by terms and conditions that specifically state that they are not intended to be used for commercial purposes.
The Feed.fm music API was developed for businesses looking for a turn-key solution to use popular music legally in apps and digital experiences.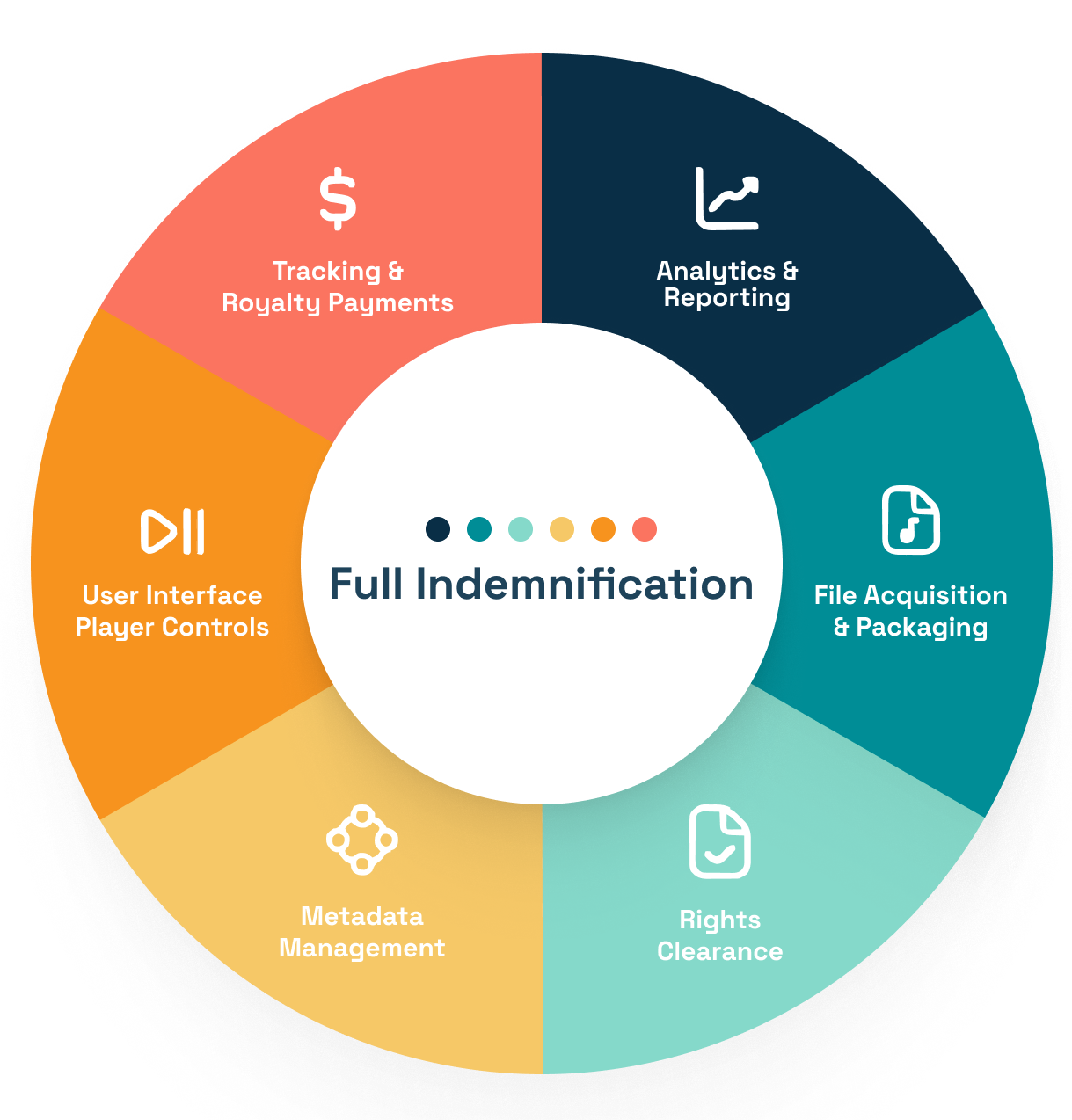 Legal
Compliance made easy.
Feed.fm's music APIs free you from the legal issues and technical challenges of integrating and streaming popular music into your digital experiences.

Music licensing is complex.
We've got your back.
Transparent
Comprehensive Analytics Included.
Product and Content teams love getting real-time access to music data to prove ROI and to create data-driven programming strategies. Your team gets the numbers they need, fast, in the Feed.fm Customer Portal.