A Comprehensive
Music API

, Designed for Engagement

Feed.fm is the only true end-to-end solution for music licensing, curation, and music API integration. Our music helps businesses differentiate their products to connect with their customers like never before.
You can have the best musical sensibility in the world, but if you don't have a way to deploy it, and manage it, then you're back at square one. So for us, that was always a powerful motivation for having a turnkey partner like Feed.fm.
Ashley Davis Keith
Co-Founder and Chief Brand Officer,
CITYROW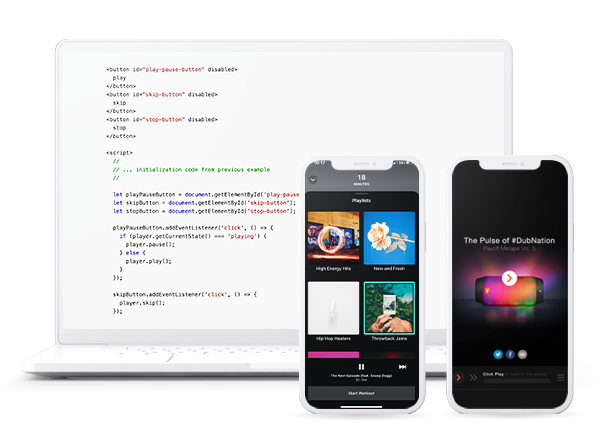 Music Integration
The best music API for businesses to drive engaging digital experiences
Finally, a music API that is compatible, customizable, and compliant so you can integrate popular music wherever, easily and legally. Stream, license, and track popular music in your app with Feed.fm's robust SDKs.
Customizable
Work with our team to create an experience that is truly unique and personalized for your users.
Minimal coding required
Accelerate your development with our pre-built players, full documentation, and VIP onboarding.
Full indemnification
You'll never have to worry about music rights agreements again
Music licensing is complex, but we make it easy. With Feed.fm's APIs, you're freed from legal issues and licensing responsibilities, allowing you to focus on what matters—creating engaging digital experiences.
The Right Music
Work with our team to create an experience that is truly unique and personalized for your users. With Feed.fm, you're streaming popular music. Our endless catalog includes most commercially available music, including chart-topping hits, giving your users access to the music they know and love as well as new releases.
The Right Way
Feed.fm simultaneously protects your business and the valuable catalogs of artists and songwriters while developing important relationships that support innovation, success, and sustainability in music and technology.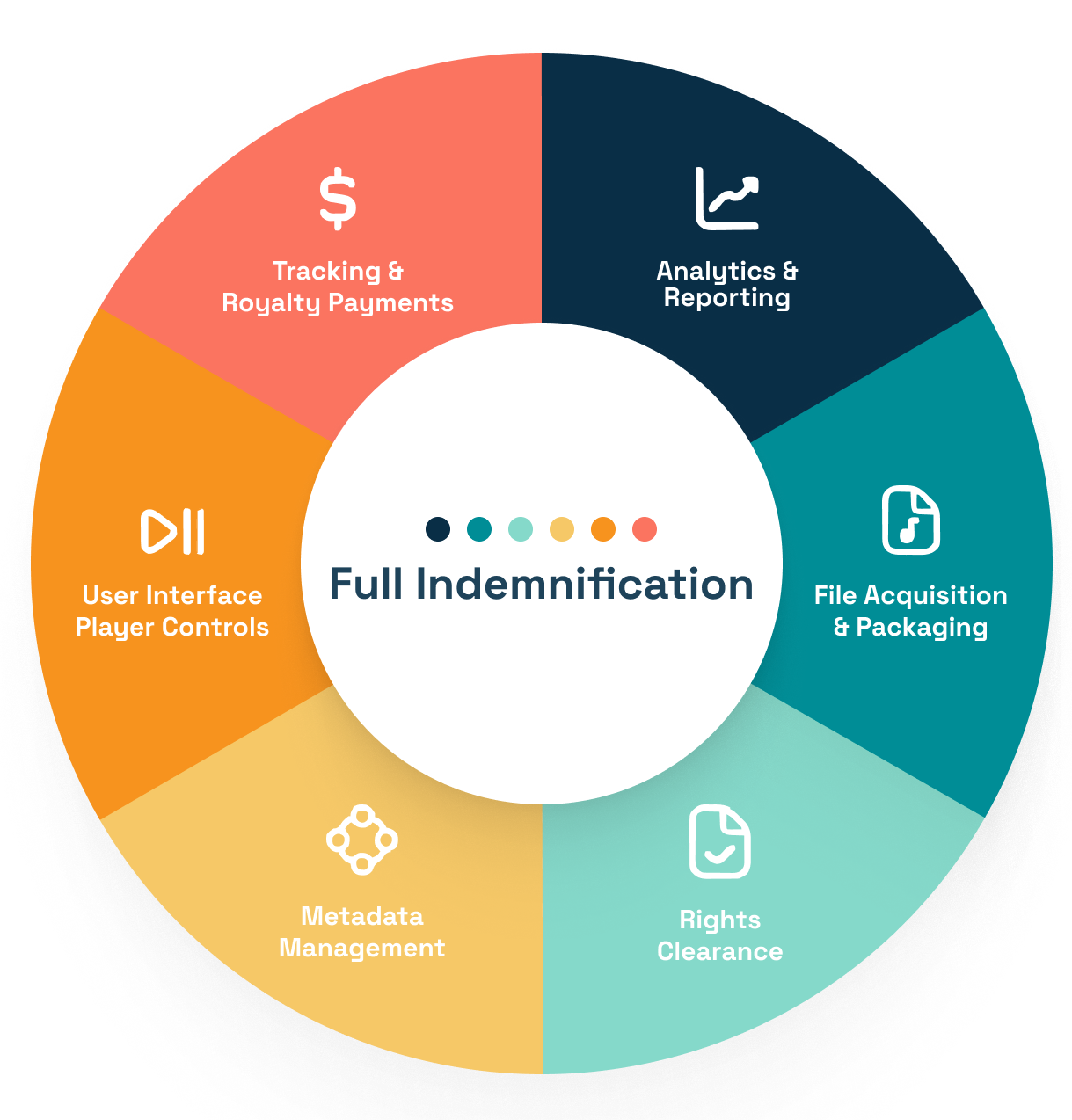 Have you been avoiding this critical part of your customers' experience?
Book a free music strategy consultation today!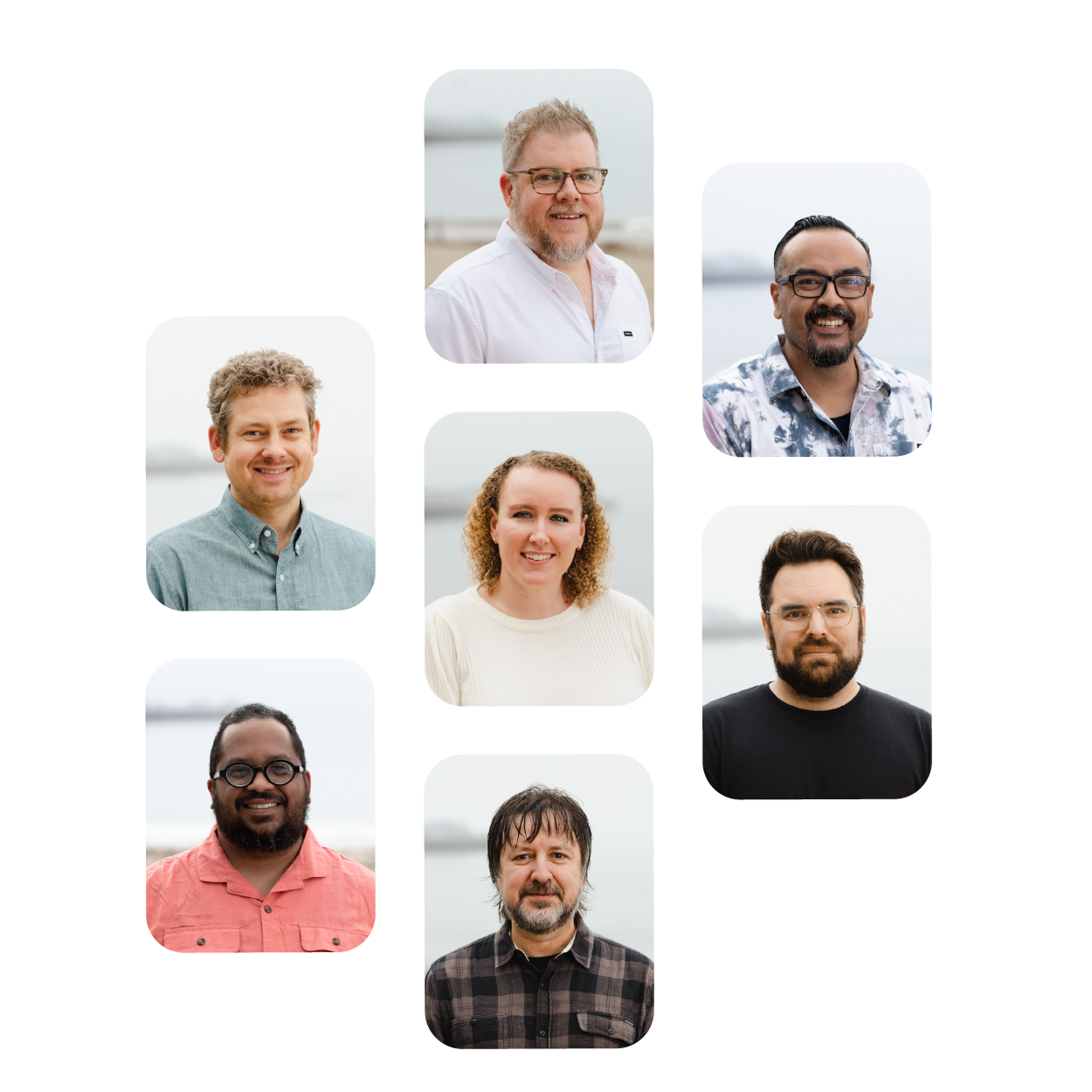 Music Strategy
A world class Curation Team to ensure the right music always gets delivered to your customers
Our team of highly skilled, professional curators manage hundreds of music stations so you don't have to. The expertise, talent, and uniqueness of our curators is what makes our platform so effective for our partners.
Our curators learned on the job and in the classroom, with degrees in musicology, jazz studies, music history, and media studies from institutions including Berklee College of Music, New York University, St. Olaf College, and U.C. Berkeley.
Music strategy in action
User Research
Human-centric approach. Getting to know the end user.
Brand Strategy
Understanding brand and context.
Music Selection
Data + Expertise + Brand Guidelines + Cultural Context
Data Collection
Measure, analyze. Deeper understanding of customer.
Optimization
Station refresh, adding and removing tracks.
REAL-TIME ANALYTICS
Understand your customers like never before
Through Feed.fm's portal, you gain access to comprehensive, real-time analytics. Get actionable insights to inform the digital experience you want to create.
Real Data
It's easy to see how your users are engaging with the music, and to show your team how music is increasing session times, frequency, and other core KPIs.
Real Results
Data translates to real results and real revenue when you can target and cater to ideal customers.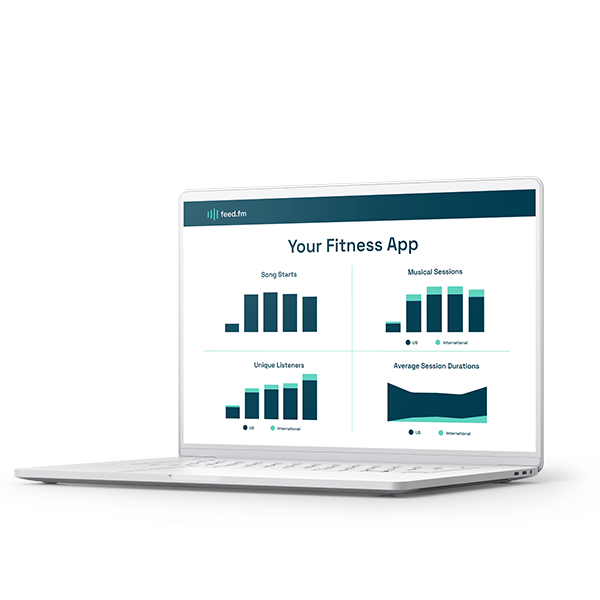 In just 60 days, American Eagle Outfitters saw increases across all core KPIs

Over 200% increase in session times when customers engage with radio
Over 100% increase in day 30 retention when users engage with radio
Over 200% increase in unique visitor-to-order conversion rate when users engage with radio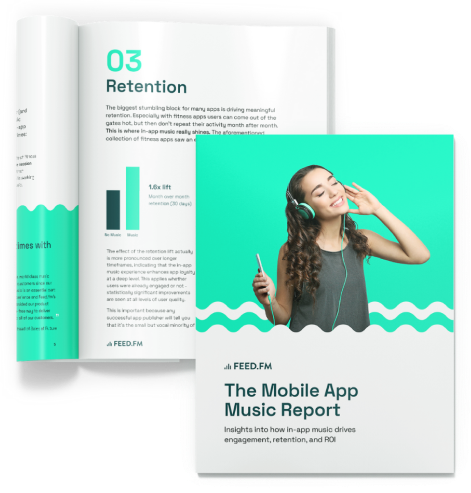 Mobile App Music Report
Adding music to your mobile app is the simplest way to supercharge engagement, long-term retention, and ROI.
Learn how to unlock your app's true value in this whitepaper.