Quadrupling app engagement through a frictionless, personalized music experience
How connected fitness platform asensei leveraged Feed.fm's integration to 4x session length and create an end-to-end personalized fitness experience.
About asensei
Connected fitness company asensei is on a journey to revolutionize the way the world exercises. Their connected apparel software enables any brand to add form-tracking technology into their existing fitness products and apps, unlocking the possibility of providing personalized feedback and coaching at scale. They've also launched computer vision capabilities, enabling cell phones or other cameras to function as motion capture devices to count reps, track form, and provide feedback to fitness enthusiasts.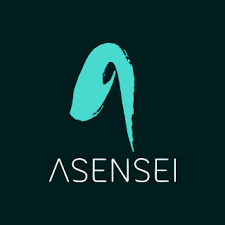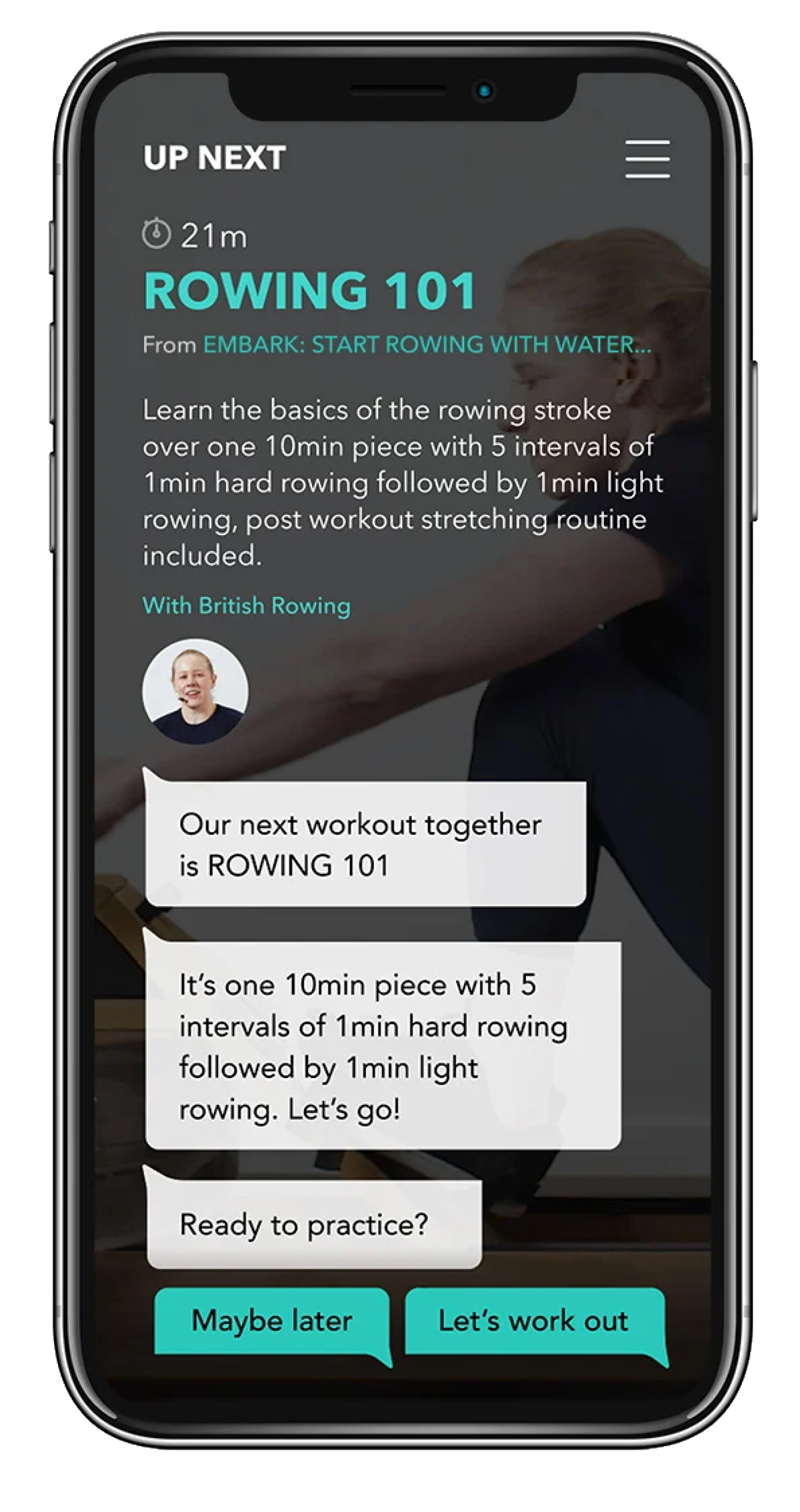 The Challenge
"We believe that what we do—form tracking and form understanding—is enabling the personalization of connected fitness,'' says CEO Steven Webster. "Connected fitness today is a lot like the web was at first—static and the same for everyone. The internet evolved to create personalized experiences for everyone, and we see that same opportunity in connected fitness."

But where your web browser personalizes your experience based on things like search history and clicks, personalized fitness experiences rely on app engagement, activity data, and form tracking. "It's all about form tracking," says Webster. "When you work with a live coach in-person, you get real-time feedback and coaching to help you improve. Accurate form tracking enables companies to deliver that same personalized experience digitally."

While their ultimate vision has always been to build a B2B platform that enables other brands to deliver personalized connected fitness experiences, asensei's leadership team recognized they needed to create a real-world example that would demonstrate the possibilities of their technology.

On top of that, they also wanted to work directly with customers to learn what worked and what didn't. So they launched a direct-to-consumer indoor rowing product, powered by asensei technology.

Compatible with leading indoor rowing machines, the asensei rowing app and technology guides users through programs led by world-class rowing instructors. Rather than choosing from hundreds of generic programs, users pick a goal and asensei guides them through a tailored experience including form tracking, real-time coaching, and individualized feedback.

"We quickly realized that people wanted music," says Webster. "The catch was that they didn't want the hassle of setting up their own music."

Chief Product Officer Ross Arnott, agrees. "We started off with some free music, but that wasn't satisfying. But we're also a small team with limited resources, and we realized we couldn't create different versions of training programs with unique background music. In keeping with our ethos of personalization, we wanted people to be able to choose their preferred music selections. That was quite important to us."

They needed a way to empower users to choose engaging music that didn't require significant effort from users or from asensei's product team.
The Solution
"We wanted to create a frictionless experience," says Webster. "The more we can remove friction for users, the higher we'll drive up engagement. When it comes to sport and fitness, keeping users engaged and showing people they're making progress are the keys to retention."

Feed.fm's easy integration process seemed like it might fit the bill. "We found Feed.fm really straightforward to integrate," says Arnott. The available developer tools—including the API and SDK—and the related documentation made it a breeze to add it into their existing app. asensei's product team was thrilled at how smoothly everything went.

The pleasant surprises didn't end there. Once the integration was done, Feed.fm's Curation Team stepped in to create custom stations for Feed.fm users. They continue to manage and improve those stations today, based on the interaction and engagement of asensei users.

"One of the things that's attractive to us is we basically don't have to do anything with it now," says Arnott. "We don't have to spend time curating playlists or anything. We were looking for a solution that was fairly hands off for our team. It's been a huge benefit to us."

The process was so easy and feedback so positive that asensei opted to make Feed.fm the default music choice for their users. "Although we now have more options available—like connecting your Apple Music playlists—Feed.fm is by far the most popular option for people to listen to as they work out."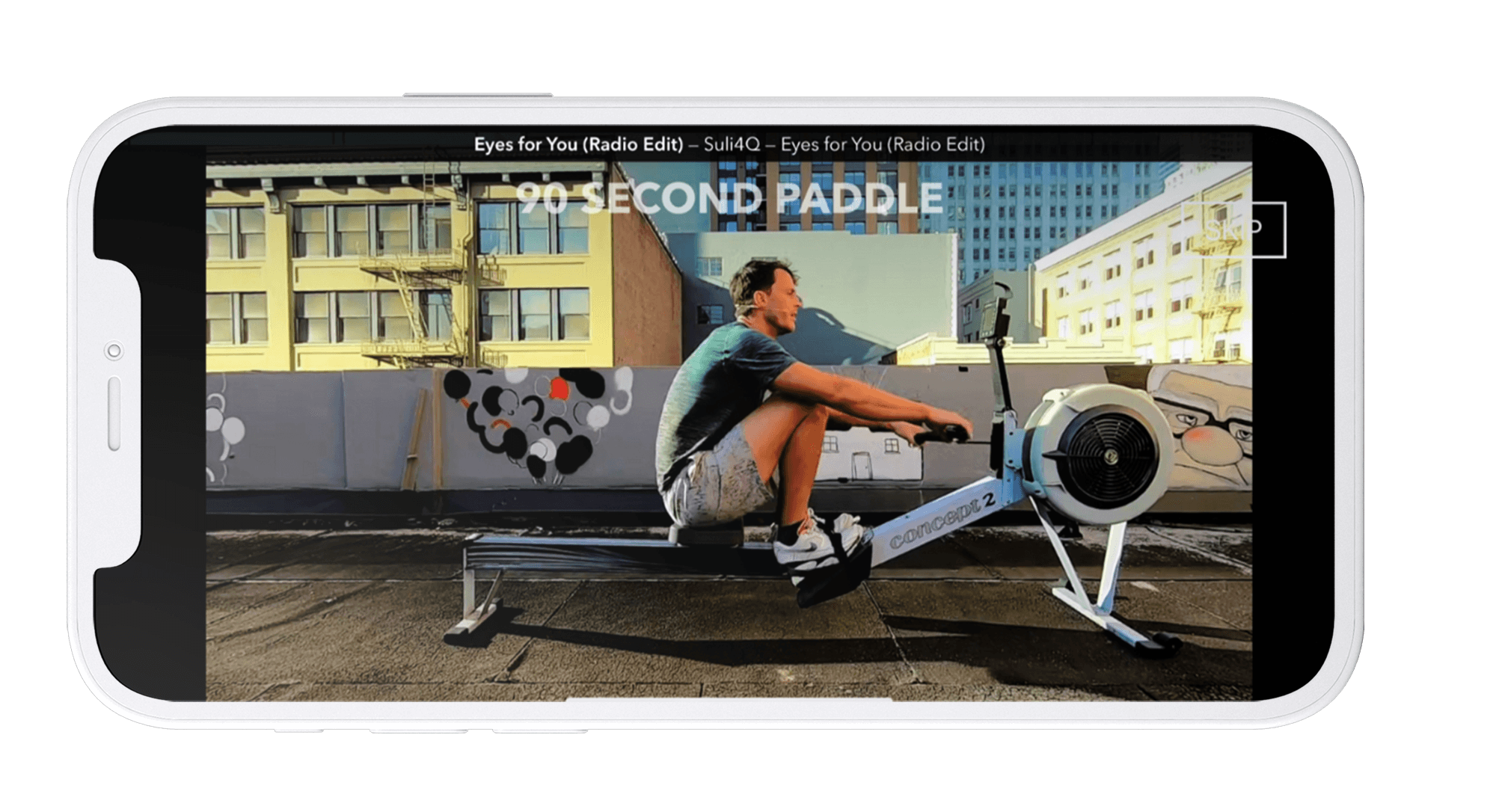 "People tell us all the time that they really appreciate that they don't have to think about using our rowing program, they just have to show up. I think Feed.fm creates a similar experience when it comes to music."
Steven Webster
CEO at asensei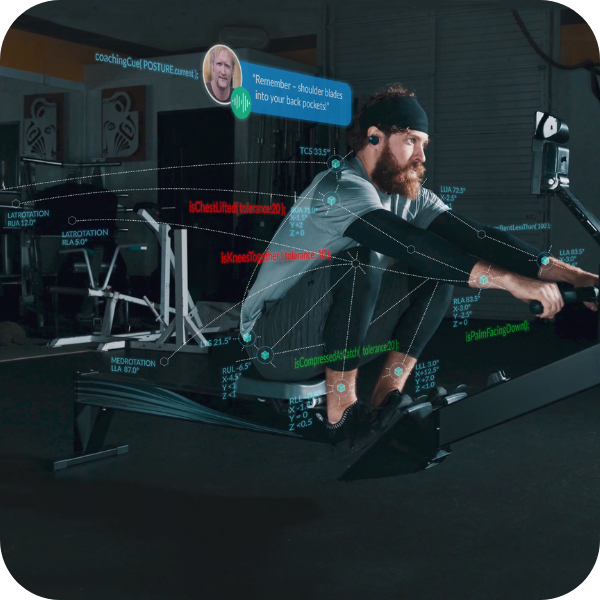 THE RESULTS
4x Longer Session Times!
Longer Session Times
The results are clear: Average session times for asensei users who choose to listen to Feed.fm music are 4x longer than users choosing other options.
Hands-off
The perfect hands-off solution for Asensei's team
Want to see this happen for your business?
Feed.fm is ready to drive results for you.