Sworkit increased D90 retention by 2.5x with an integrated music experience
How fitness platform Sworkit Health more than doubled user retention through integration with Feed.fm, driving business growth and healthy lifestyles.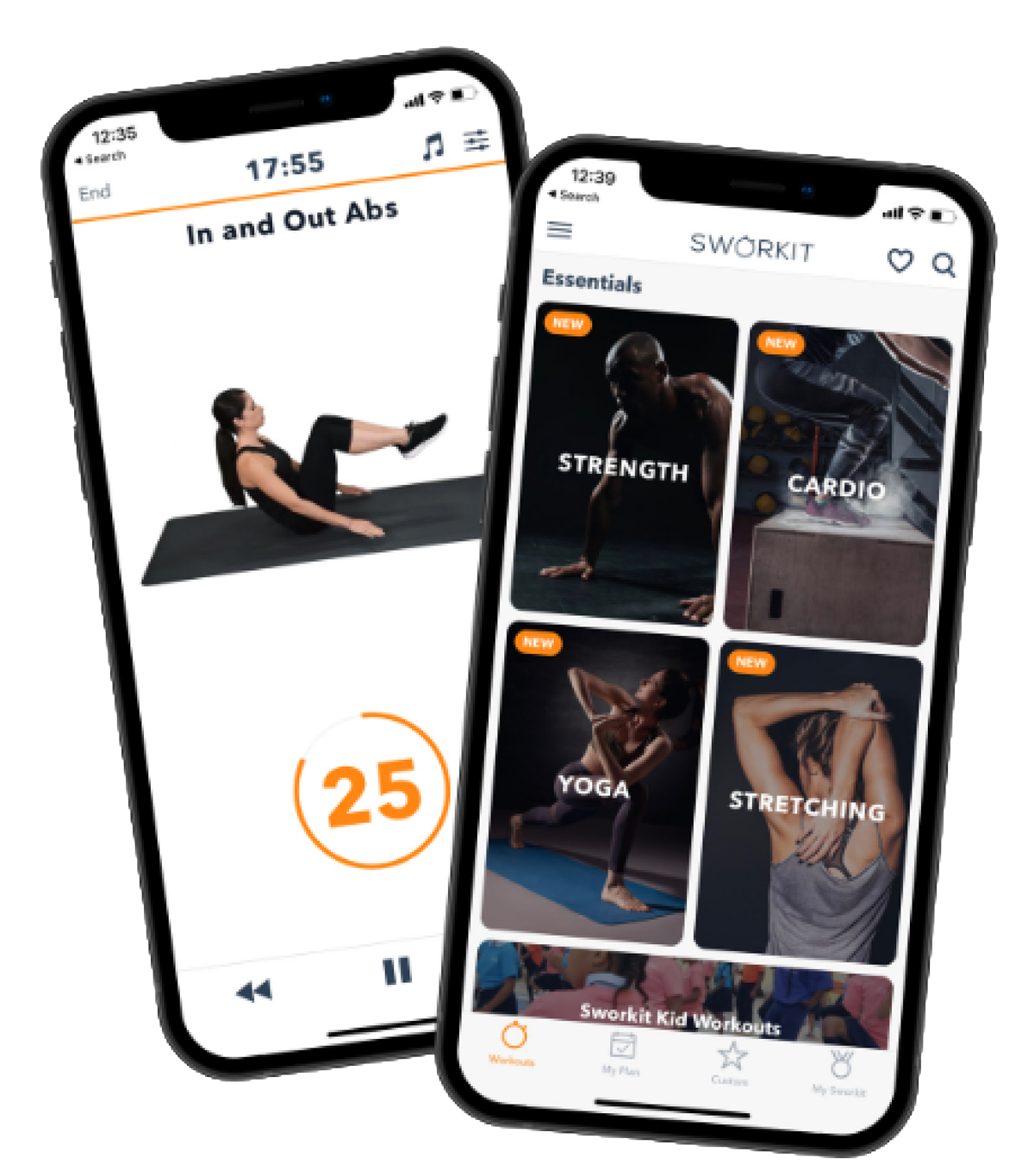 About Sworkit Health
Sworkit Health is a digital health and fitness platform that takes personalization seriously. "If you tell us you've got 17 minutes to work out, have a bad shoulder, and need to not disturb your neighbors in the apartment below," says Ryan Hanna, Sworkit's Chief Product Officer, "we've got the perfect workout for you."
Their app provides at-home and on-the-go workouts and personalized fitness plans to individuals, companies, health plans, and schools in over 120 countries. With a custom combination of 1,000+ strength, cardio, yoga, and stretching exercises, Sworkit Health offers personalized workouts in 13 languages, no matter where you are or when you need them.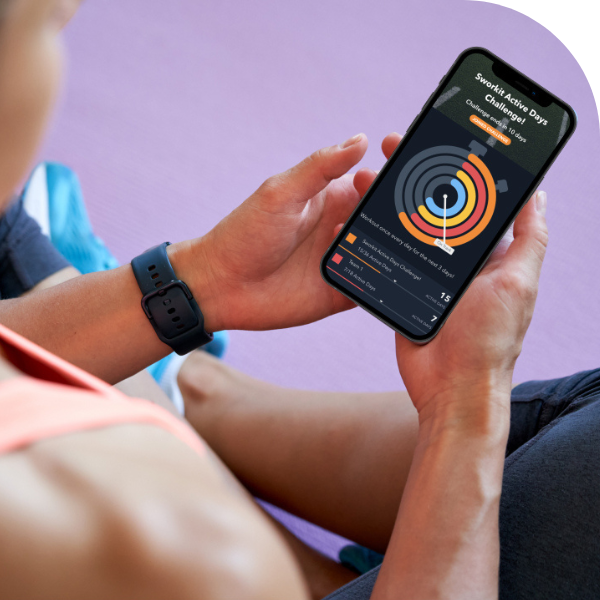 The Challenge
Finding music that truly fits a personalized workout
Music is a key element of the fitness experience. In fact, 93% of people say that music makes or breaks a workout, and the right song at the right time is proven to help your mood and performance.

Sworkit Health aims to offer an incredibly personalized fitness experience. The "power of choice" is at the core of how they operate, so they take pride in offering workouts that adapt to what each user needs at any given moment. Tell them what type of workout you want and how long you have, and their app will show you exactly what to do.

Recognizing the power of music to impact fitness programs, Sworkit Health knew they wanted to deliver music in a way that aligned with their personalization-based approach.

Sworkit initially linked out to playlists that their team made with an external music player, but it wasn't a great fit. The streaming service wasn't integrated with Sworkit, so users had to leave their workout to start the playlist. Another challenge was that the playlists weren't created by music specialists, meaning they often didn't complement the chosen workout. These playlists weren't updated regularly, which also meant users frequently heard the same songs repeated.

As their customer base grew—ranging from children at school to corporate wellness programs and healthcare providers—they needed a way to offer music that was appropriate to the audience and the chosen workout.
The Solution
Seamless integration to support the mission
Determined to find a better way to deliver music in their fitness experience, the Sworkit Health team decided to try out Feed.fm.

The easy setup process—using Feed.fm's developer tools, including their API and SDKs—and the integrated in-app experience helped them quickly realize it was a good move. Users no longer had to leave Sworkit to find the music they wanted; they could conveniently choose from one of Sworkit's customized workout music stations directly inside their app.

Feed.fm's Curation Team manages the song selections for all of Sworkit's music offerings, keeping them continually updated with new songs. Sworkit's users can now choose from a variety of curated music stations ranging from high-intensity hip-hop hits to fast-tempo, high-energy cardio remixes to songs you can play while working out with your kids.

Feed.fm's analytics enable its Curation Team and Sworkit's Product Team to identify and remove songs that Sworkit's audience doesn't engage with, meaning each station only gets better over time as it's customized to Sworkit's users' preferences.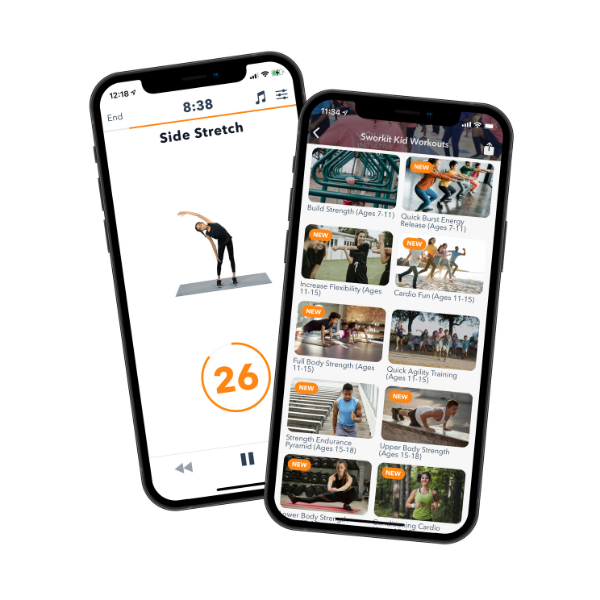 "We believe strongly in the power of choice to create the best customer experience. Feed.fm has helped Sworkit deliver well-crafted music options across a range of genres, which allow our customers to find the right music for their workout."
Ryan Hanna
Chief Product Officer, Sworkit Health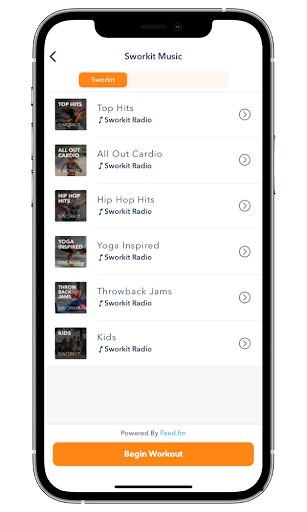 THE RESULTS
A giant leap in 90-day retention!
Retention
Sworkit users who listen to Feed.fm music have more than double (2.5x) the 90-day retention when compared to customers who didn't listen to Feed.fm music.
Freeing Up Resources
With all of their music stations now curated by Feed.fm's music experts, the team at Sworkit Health can focus their effort on what matters most to them: making the world healthier through crafting an incredible, customized fitness experience for everyone.
Supporting families during the pandemic.
Innovating a new fitness solution for kids stuck at home
The Covid-19 pandemic caused families around the world to grapple with the unprecedented event of mass school closures. Among the many challenges during this time was a lack of physical activity for kids stuck at home. Sworkit's product team moved quickly to create a fitness solution that was appropriate for kids.
The Feed.fm curation team collaborated with the Sworkit Health team to build a custom music station tailored for kids, featuring a mix of upbeat music from multiple eras and carefully filtered to block any songs with inappropriate language or themes.
Since launching this program, Sworkit Health has seen incredible growth for its workout programs for children and is now used by over 15,000 schools worldwide!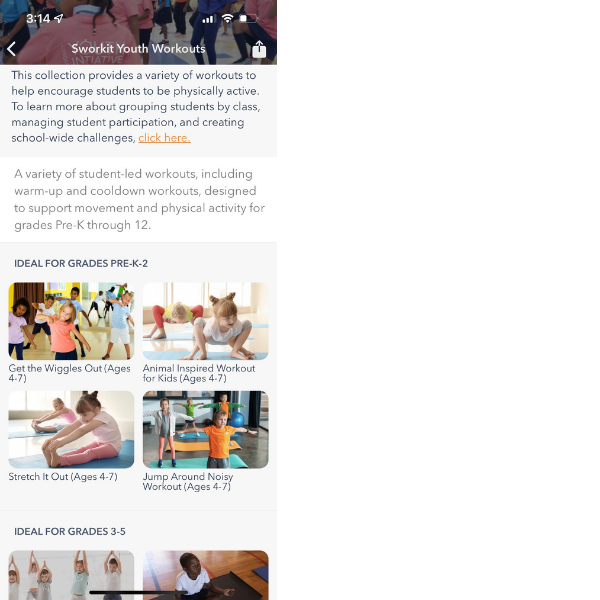 We found Feed.fm really straightforward to integrate. We don't have to spend time curating playlists or anything. We were looking for a solution that was fairly hands off for our team. It's been a huge benefit.
Ryan Hanna
Chief Product Officer | Sworkit Health
Want to see this happen for your business?
Feed.fm is ready to drive results for you.