FEED.FM CASE STUDY
How Future Uses Music to Make Personal Training More Personal.
Future raised the bar in digital fitness personalization combining a commitment to improved health, world-class trainers, SMS technology, and popular music.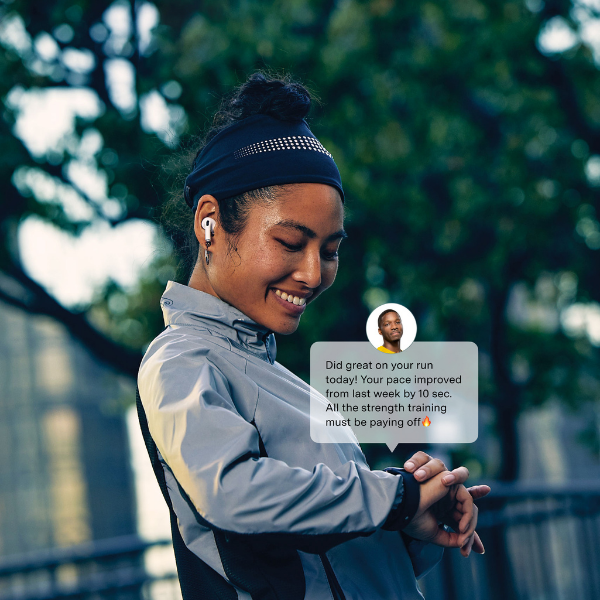 The Story of Future
Future's co-founders Rishi Mandal and Justin Santamaria believe that more regular access to experts will improve our health. Before launching Future, Mandal worked on solving long-term problems at places like NASA and Google, and Santamaria worked at Apple where he led development of iMessage, which quickly became the most used app on the iPhone because it provided users with an accessible and asynchronous way to communicate. Together they set out to create a digital fitness platform built around accountability and personalization.
Future is a personal training app that matches each member with a world-class fitness coach who creates custom interactive workout programs using the Future app and tracks the member's progress via an Apple Watch. Uniquely, Future members have unlimited access to their coach, trading an average of four text messages per day.
Communication is a two-way street. Future is not just about being able to access your trainer at any time, your trainer is reaching out to you on a daily basis making it the highest-touch consumer health product on the planet.
"Feed.fm has powered a world class music experience for Future customers since our app first launched. Music is an essential part of a great workout experience and Feed.fm's music platform has provided our product team with a headache-free way to deliver great music options to all of our customers," Chris Sherry, Head of Sales at Future.
Designing the Right Music Solution
Future set out to design a truly 1:1 digital coaching experience centered on human connection. In coaching, everyone needs something different, and that includes workout music. They required an integrated music solution that provides popular music in a way that matches the app's personalized (highly interactive), flexible, mobile-friendly user experience.
They set out on their journey to license and integrate music with a short list of must-haves:
A way to provide Future users with a range of engaging workout music options to enhance their personalized workouts and match a wide range of workout modalities
A music solution that integrates with iOS apps, compliments Future's simple product interface, and makes it easy for the engineering team to manage.
A partner that not only provides popular music, but also manages the end-to-end process of music licensing, tracking and reporting.
Future's product team consulted with the Feed.fm curation team to create workout music stations that would both appeal to a wide range of predicted users and accompany a variety of fitness and wellness activities.

Building on their mission to create a personalized app experience, Future users can choose a Feed.fm-powered music station before starting each workout, and change it on the fly. Stations include: High Energy Hits, New and Fresh, Hip Hop Heaters, Throwback Jams, Rocking Alt & Indie, Classic Rock, Cardio Remixes, and Downtempo Chill.
"Future's music options lets me select a soundtrack for every workout and mood — an approach I vastly prefer to slogging through a limited number of pre-set songs." Megh Duwadi , Future customer, Founder and CEO at Paradox
All workout soundtracks are continually optimized to achieve the highest level of engagement. Future's dedicated Feed.fm curator reviews music engagement data each month before adding and removing tracks from each station to ensure the stations stay fresh. The curator combines proprietary analytics and their deep industry knowledge to apply cultural context to the music selections.
3.3X Longer Session Times!
Future has been using Feed.fm as its music solution since it launched in 2019. Since then we've seen a 1900% increase in monthly music streams, and users selecting a Feed.fm curated music station for their workouts clock in 3.3x longer session times!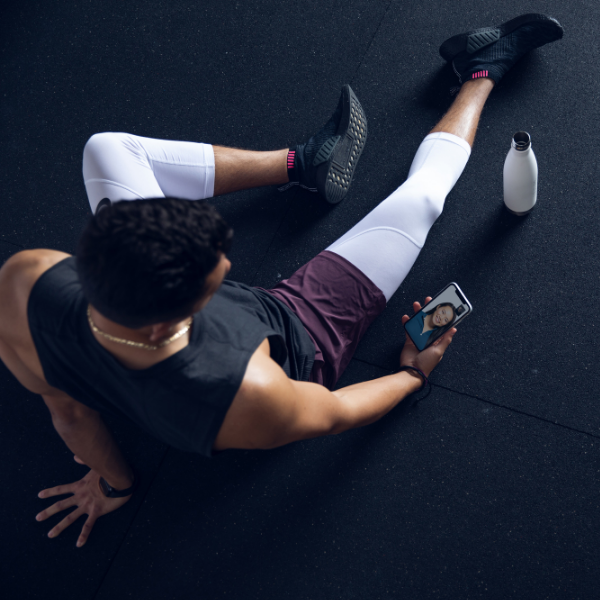 Corporate Wellness in Action.
People need to find fitness solutions that are highly adaptive and flexible as their needs, location, and equipment access changes.

With more people working from home, outdoors, and in a variety of locations, forward-thinking businesses are looking for ways to replace outdated gym membership reimbursements with revitalized corporate wellness programs, and Future's program fits the bill.
"We take employee experience and wellness seriously at Feed Media Group, and we've seen tremendous benefit from our partnership with Future. Our employees have loved the personal attention from the Future trainers and the flexibility to design their workouts around their individual needs and where they are in their fitness journey." Lauren Pufpaf, President, COO, Feed Media Group
Feed Media Group (FMG) launched a fitness challenge with Future last December, with half of the company signing up to participate. The team rallied on Slack exchanging tips, success stories, equipment recommendations, and motivating each other right through the holidays. It was a great way to get a head start on healthy habits ahead of the New Year. FMG has continued to offer Future for their employees as part of their benefit structure.
34% Increase in Physical Activity!
Since Feed.fm employees started using Future as a part of our corporate wellness program!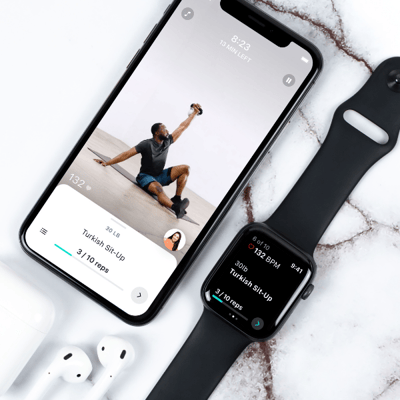 "Using Future is super fun and has helped me overcome a shoulder impingement injury I've been dealing with. It went from keeping me sane over the holidays to helping me establish a routine during a recent trip abroad" - Claire, Feed.fm Curator
Organizations like FMG are turning to Future for group wellness for a variety of reasons.
As a remote-only organization, we need employees across the US to have access
The team works incredibly hard and the ease of pre-programmed custom workouts really matters
We're always looking for something to re-energize and connect the teams
The Results:
Future's commitment to accountability and personalization is paying off. Members report better stress management, sleep, eating, and fewer injuries. Feed.fm is proud to offer this healthy opportunity to our employees, and to power the music driving these first-class digital fitness experiences.
Get a Free Music Consultation