FEED.FM Music Api
Music integration that

works on any device.
Stream music in native apps, desktop browsers, and cast OTT
to devices like Chromecast, Apple AirPlay, Amazon Fire TV, & Roku.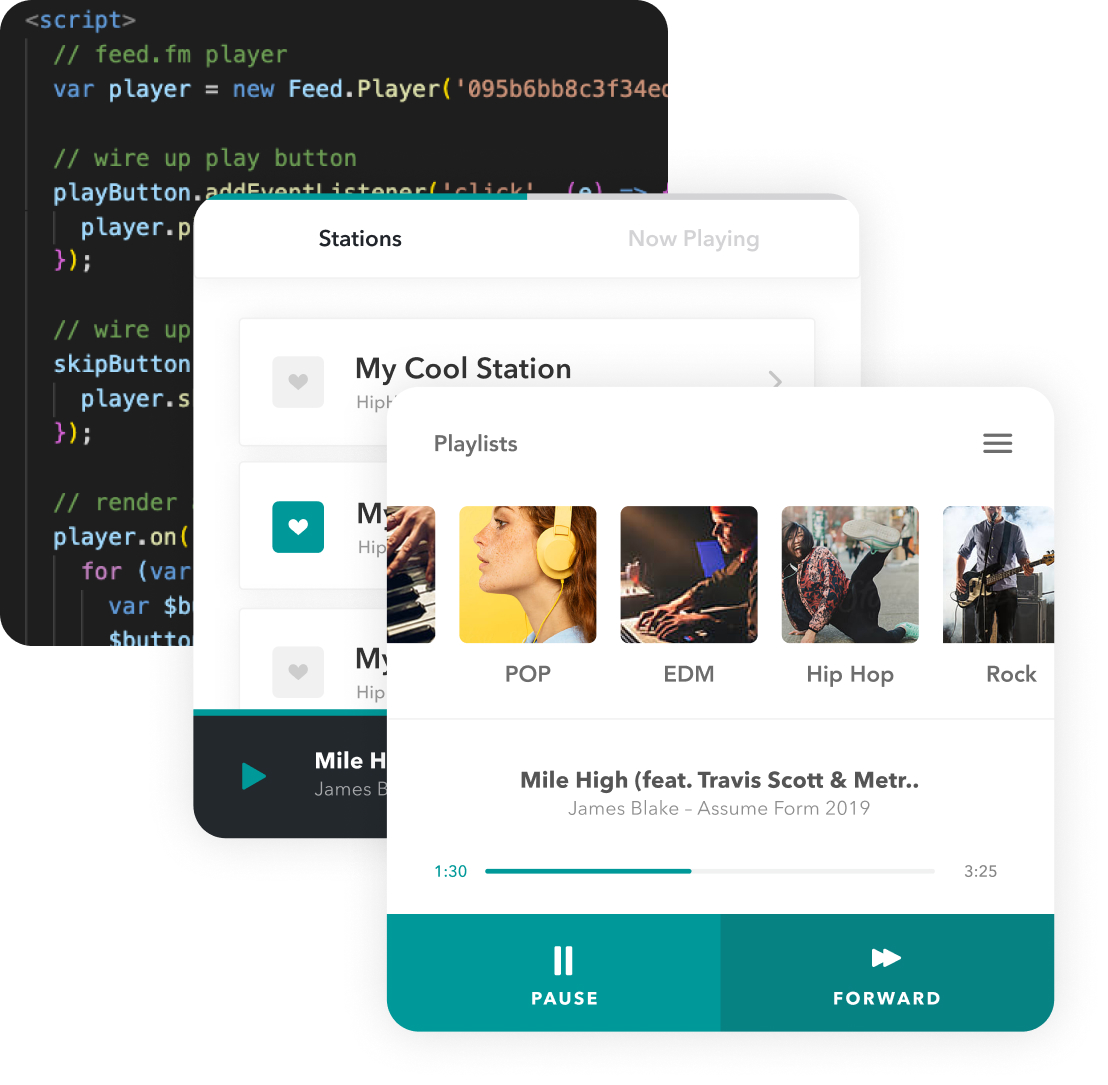 Don't reinvent the wheel.
Feed Media Group's music APIs turn time-consuming, repetitive, manual processes, like music acquisition, metadata management, tracking, and reporting into rapid and automated workflows.

Use FMG SDKs to quickly transform your digital experiences with music.
Tried & True SDKs
Package, license, stream and track popular music in your app with Feed.fm SDKs.
iOS | Android | JavaScript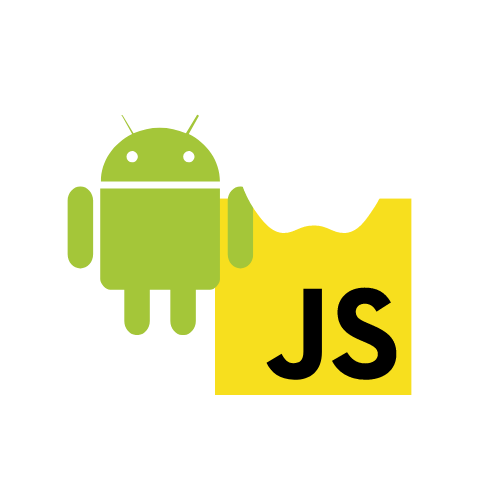 Custom Radio
Provide radio-style stations that customers can choose from.
Live Streaming
Seamless music integration with FMG dual stream technology.
Video On Demand
Overlay music stations on pre-recorded video for VOD playback.
OTT
Stream music live or on demand to OTT devices.
Simulcast
Stream music stations simultaneously with live video.
Or, get creative with our SDKs to create an experience that is truly unique and personalized for your users.
Compliance made easy.
Feed.fm's APIs free you from the legal issues and technical challenges of integrating and streaming popular music into your digital experiences.
We've got your back.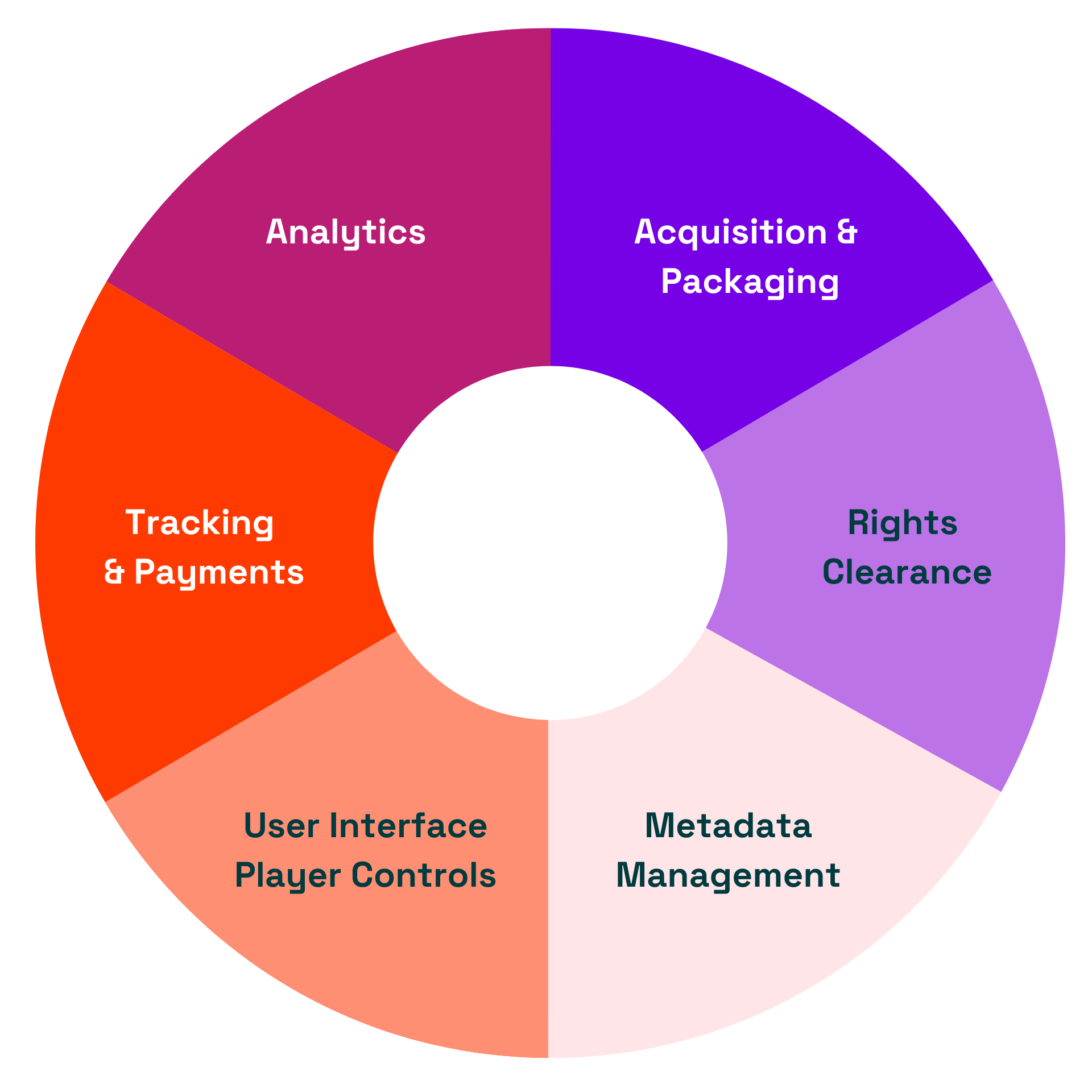 Robust SDKs
Tried and true SDKs for native mobile iOS and Android, and JavaScript.
Easy Integration
Pre-built players to accelerate your development. Minimal coding required.
Support
Full support documentation
 and VIP onboarding.
Comprehensive Analytics Included.
Get real-time analytics in the Feed.fm portal.