Fine Tune Your App with
Feed.fm
Top apps use licensed popular music to create the most engaging customer experiences. Feed.fm makes music implementation easy with full service licensing, integration, and professional curation.
Our Secret Sauce
At Feed Media Group, our team of highly-skilled curators manages hundreds of bespoke music stations for our business partners.
While technology and analytics play a critical role throughout the curation process, it's the expertise, inquisitiveness, and talent of our curators that make our music stations so effective.
This curation is at the core of what we offer as a B2B music integration platform.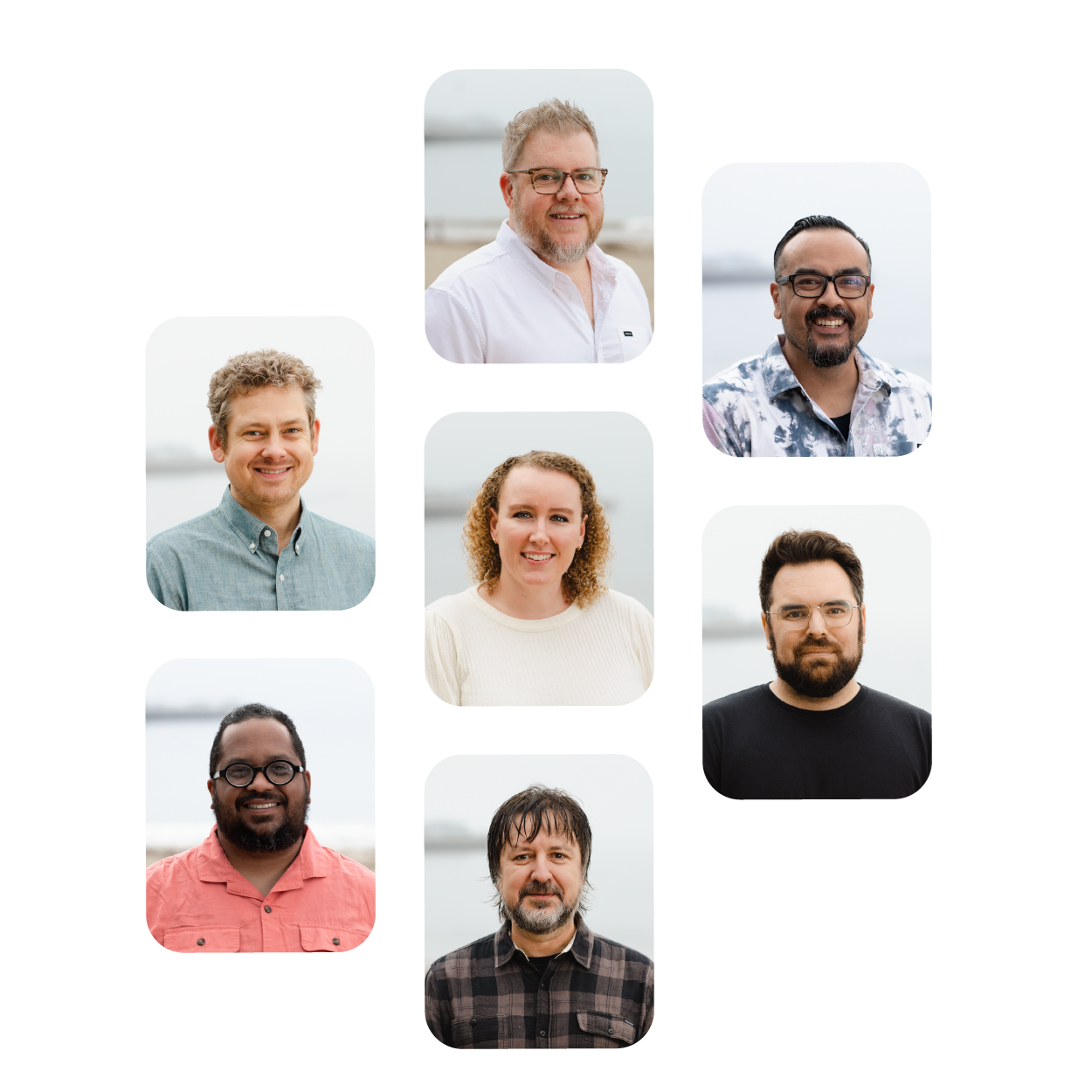 Your End-to-End Music Curation Solution

User Research
Human-centric approach. Getting to know the end user.
Music Selection
Understanding brand and context.
Music Selection
Data + Expertise + Brand Guidelines + Cultural Context
Data Collection
Measure, analyze. Deeper understanding of customer.
Optimization
Station refresh, adding and removing tracks.
Genre + Intensity Collection
The fastest way to make a wide range of stations available to your clients.
We launched thousands of stations and analyzed the data to craft this collection of stations, which feature the top genres and mixes that match the demands of today's best workouts.
Pop

Hip Hop

Electronic

Rock

Throwback

Warmup & Cooldown

Mid-intensity

High-intensity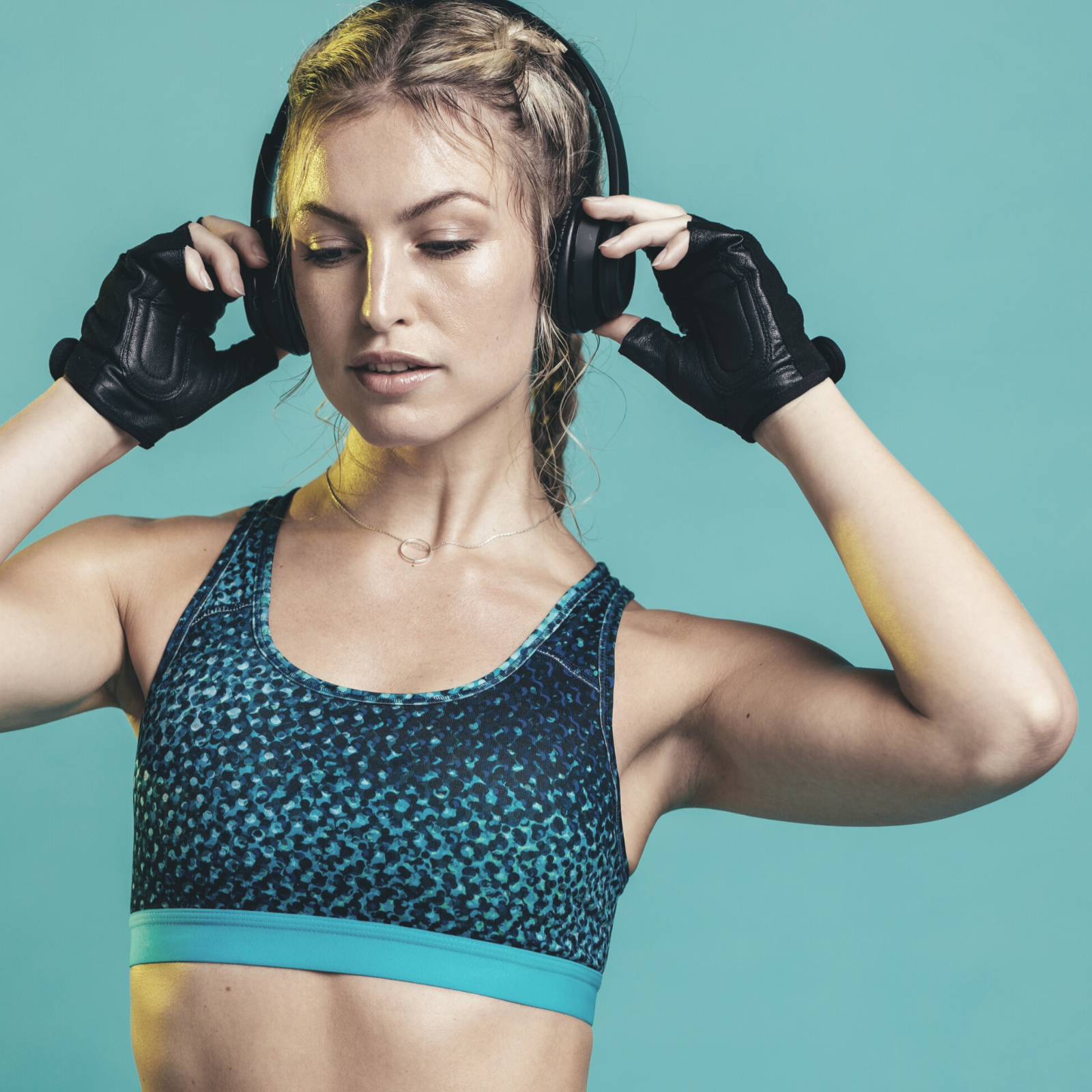 Decades Four-Pack
Whether you call it old school, classic, or throwback, everyone is looking for songs that take us back in time.
Take your clients on a trip down memory lane with this pre-curated four-pack of stations.
*Decades four-pack is only available in the United States and Canada at this time.
Cultural & Seasonal Station
The Feed.fm Cultural and Seasonal Station rotates monthly. Whether it's April's Fresh Tracks theme or songs to amplify AAPI voices during Asian American and Pacific Islander Heritage Month in May, our curation team is combining their musical knowledge with market research and cultural context to craft monthly mixes that further engage users in their workouts at home and in the world around them.
January:

"New Year, New You"

tracks to get you motivated and pumped up for a new year
July/August:

Hottest Hits

featuring current summer hits
September:

Hispanic Heritage Month

celebrating Hispanic and Latin American artists
October: Fall Into New Favorites

featuring up-and-coming artists and rising stars
November/December:

Power Jams

to end the year strong.
*The seasonal rotating station is only available in the U.S. and Canada at this time.
Sample International Stations
REAL-TIME ANALYTICS
Understand your customers like never before
Through Feed.fm's portal, you gain access to comprehensive, real-time analytics.
Feed.fm curators get actionable insights to keep the music fresh, relevant, and aligned with your brand's music strategy.
Real Data
It's easy to see how your users are engaging with the music, and to show your team how music is increasing session times, frequency, and other core KPIs.
Real Results
Data translates to real results and real revenue when you can target and cater to ideal customers.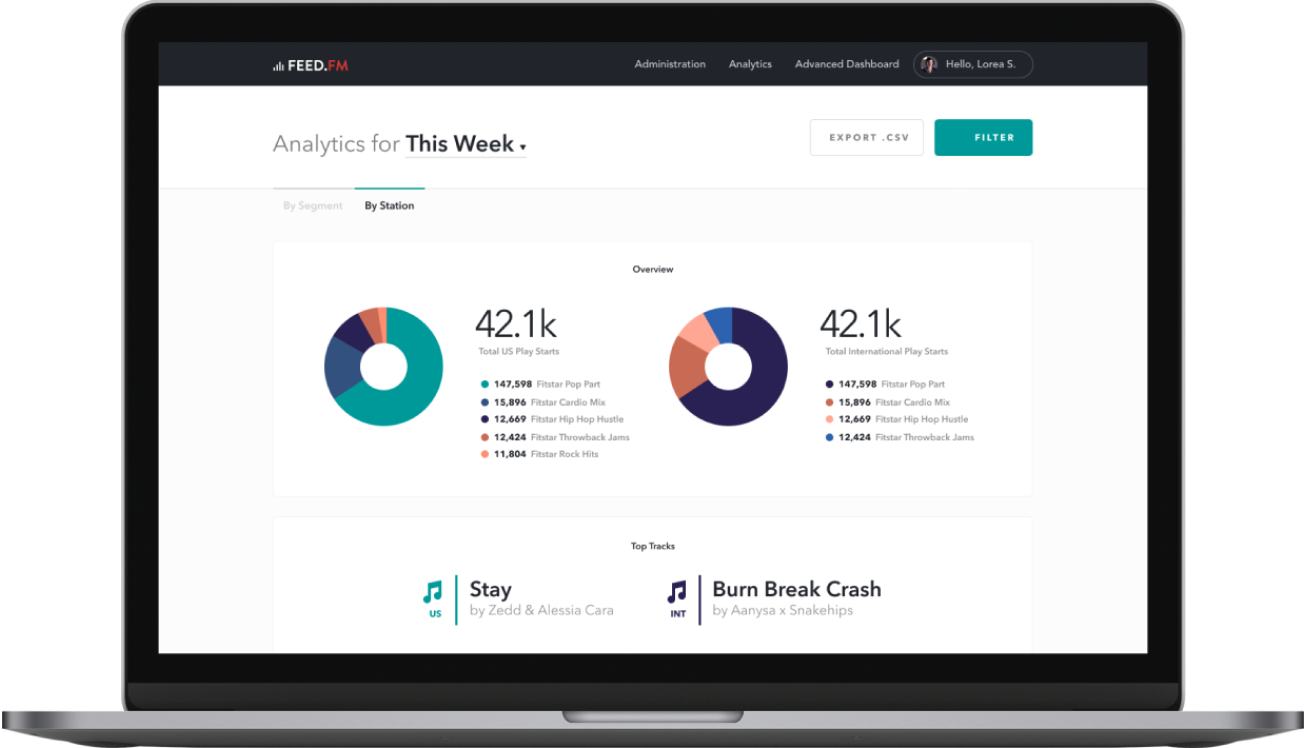 Feed.fm makes music easy
Legally and seamlessly harness the power of music to engage and retain your customers.
Get a Free Music Consultation